We do not own any Portable Toilets ourselves, but service most of the major hire companies in t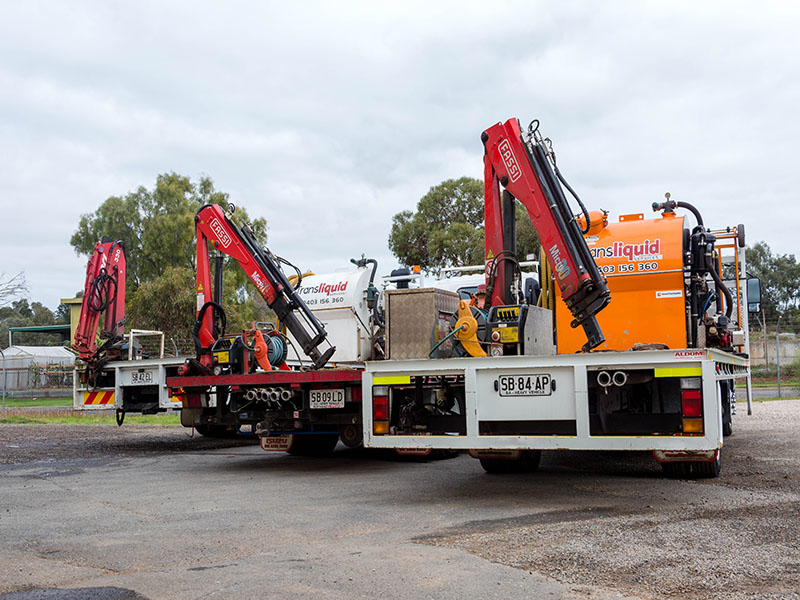 he Adelaide area.
We also look after a large number of privately and corporate owned facilities. In all cases we service either at call (always within 24hrs of booking)
or Portable Toilets can be booked for regular servicing at any interval you require, using our set and forget booking service.
We service the entire greater metropolitan area daily, From Nuriootpa to Victor Harbor. We often travel further a field as well including Cape Jervis,
Clare and Balaklava,including the top end of the Yorke Peninsula, Mannum and Tailem Bend. So if your Portable Toilets needs servicing, give us a call,
we are probably in your area right now.
While our job is often not given the respect it deserves, without our services the building site shuts down.
Our staff offer a professional service, all carry white cards, and safety on the job is a high priority.
While our service is essential our vehicles are always discreet and consideration is always shown to other workers.
We offer our pump and rechem service, where your ct is cleaned, pumped out, water is refilled and chemicals added. Or if you wish to transport your own Portable Toilets, or Portable Toilet is finished for the season we Pump and Drain, where the Portable Toilet is also cleaned, pumped thoroughly and fresh water drained. Portable Toilet is then tagged out.
Of course we can also transport your ct whenever required.
If you need to hire a toilet we recommend :
Trascor Hiring Service  0412 900 498
SA Hire   Athos            0421 518 594
KD Gore & Co             (08) 82601682