About Us
Transliquid Services Pty Ltd is a family owned and operated company.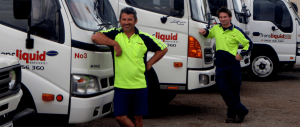 Jack has 25 years experience in the liquid waste industry while Roxane runs the office and all admin tasks.
Our two sons are also working within the business. Both boys' skills will bring benefits to the company far into the future. We believe that dealing with a family owned and operated company delivers much higher service standards over dealing with multi national companies. Bigger is not always better.
You always speak to the principals not the "customer service" consultant or sales manager. Like most family businesses we operate 24 hours a day, and emergency call outs are always available.